Curriculum Highlights
The doctoral degree is essential for those planning careers in research and/or academia. Dedicated to the development and education of future leaders in the dynamic, evolving field of chemical and biochemical engineering, our distinguished faculty provide students with the up-to-the-minute information and cutting-edge skills for career success. We offer:
Core Courses
Advanced Chemical Engineering Thermodynamics
Advanced Transport Phenomena I: Momentum Transfer
Advanced Transport Phenomena II: Heat and Mass Transfer
Kinetics, Catalysis, and Reactor Design Analytical Methods in Chemical and Biochemical Engineering
Electives
The program offers a wide range of topics from multiple areas in chemical and biochemical engineering.
Developmental Courses
Teaching in the Engineering Curriculum
Graduate Seminar
Practical training, including industrial internships
Options
The program also offers an option in pharmaceutical engineering that trains future leaders in next-generation pharmaceutical product design and manufacturing.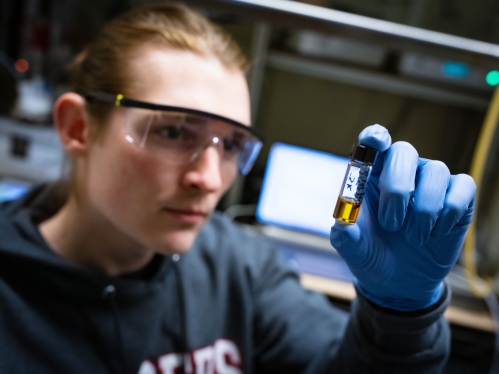 Doctoral Degree Requirements
72 credits, including 30 course credits and 24 research credits
Oral preliminary exam
Dissertation proposal and defense
Teaching experience gained through two semesters as teaching fellows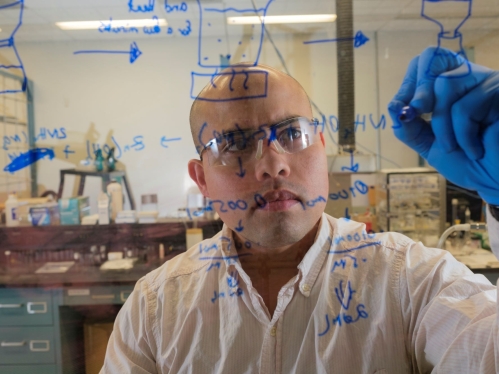 Academics and Research
Cross-disciplinary researchers from major universities come together at centers such as the Center for Structured Organic Particulate Systems (C-SOPS), which is improving how pharmaceuticals and other products are manufactured, and the Catalyst Manufacturing Center.
Cutting-edge equipment includes Raman spectrometer with confocal microscope, gas-phase kinetic reactors, high-performance imaging systems, and thermogravimetric analyzer, along with advanced computational resources and software systems.
Research from our CBE programs results in publication in leading journals; patented technologies; and extensive funding from state, national, and international sources, as well as from industry partners.