Research Traineeship Opportunities
NIH Biotechnology Training Program
The Rutgers NIH Training Program in Biotechnology provides a select group of outstanding PhD students with an integrated, multidisciplinary, educational and research training experience in biotechnology. The program has been continuously funded by NIH for more than 30 years. The aim of the program is to train creative investigators to become well educated within a single biotechnology-related discipline (e.g. biochemistry, chemical engineering, molecular biology), become fluent in the language, approaches, and principles of the biological and physical sciences, in general, and recognize the steps needed to translate basic science discoveries into technology developments for the needs of society, government, and industry.
Applications are open to first year, second year, and incoming PhD students.
Colgate-Palmolive Experiential Learning Opportunity Program
This experiential learning program provides outstanding opportunities for PhD students to gain hands-on research experience in an industrial setting in preparation for future careers. This program offers a fellowship to fund selected students to train at the company's Piscataway facility (located right next to the Rutgers Busch campus) under the guidance of a Colgate mentor. A competitive stipend will be provided for the participating students that may be used for salary, benefits, and tuition. The fellowship is provided on a yearly basis, includes a stipend, leadership training, and requires 15-20 hours per week. The research projects may include chemistry, data science, material sciences, clinical imaging and machine learning.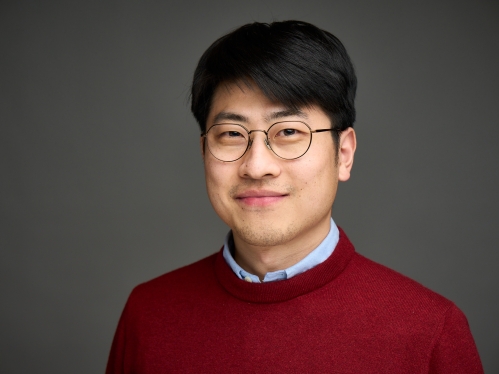 NSF REU in Advanced Materials
Rutgers is the home to a Research Experience for Undergraduates (REU) site on Advanced Materials. This program is supported by a grant from the National Science Foundation and serves a diverse population of students to whom cutting-edge research experiences are not typically available and thus broadens the pipeline to graduate school for a wide range of students. Students may conduct research in a broad array of advanced materials such as nanomaterials, hybrid soft materials, patterned surfaces, glasses, inorganic polymers, and advanced ceramic composites.