Rutgers CBE Students Attend 2023 SHPE Convention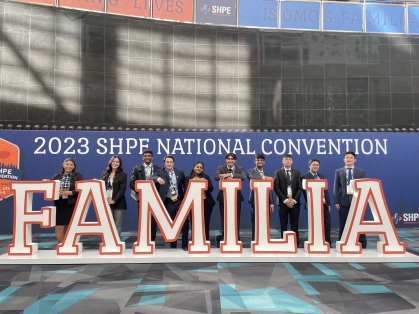 Students from the Rutgers Chapter of the Society of Hispanic Engineers (SHE) attended the Society of Hispanic Engineers National Convention (SHPE) that was held from November 1-5 in Salt Lake City, UT. SHPE's National Convention serves as the country's largest annual gathering of Hispanic STEM students and professionals.
The convention was made up of nine different tracks. 
Beyond the educational workshops and inspiring keynote speeches, there were competitions, awards ceremonies, networking events, and the popular Career Fair & Graduate School Expo with over 335 exhibitors.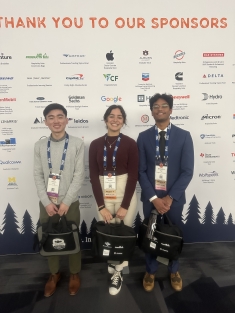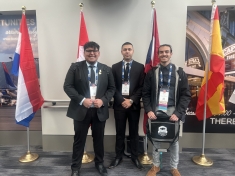 Several Rutgers SHE members successfully landed on-site interviews and received internship or full-time job offers. Conference attendees explored diverse career avenues within their majors by interacting with company representatives and networking during panel discussions, tech talks, and similar sessions.
RU CBE Attendees: Ethan Figueroa ENG '24, Miguel Gaspar ENG '24, Rony Uribe ENG '24, Shrestha Hari ENG '25, Jiwoon Jung ENG '25, and Kat Phillips ENG '25.