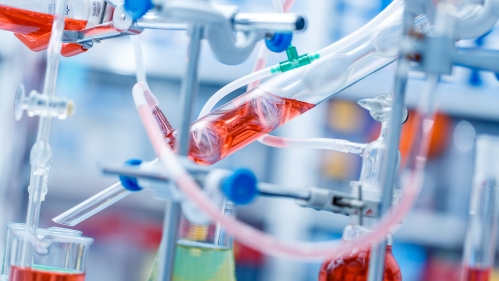 Pharmaceutical Engineering
Overview
The chemical engineering department at Rutgers has been at the forefront of the pharmaceutical engineering field for three decades, developing and applying systematic engineering methodologies for the design and optimization of pharmaceutical products and processes. Current work spans from fundamental understanding of new materials and technologies for drug delivery to pilot scale design and control of continuous pharmaceutical and biopharmaceutical manufacturing processes.  
Faculty 
Shishir Chundawat, Gregory Dignon, Benjamin Glasser, Fernando Muzzio, Rohit Ramachandran, Sonia Razavi, Charles Roth, Benjamin Schuster, James Scicolone, Ravendra Singh, Silvina Tomassone, George Tsilomelekis, Haoran Zhang  
Research Topics
•    Automated continuous manufacturing processes
•    Biomanufacturing
•    Integrated process analytical technology (PAT)
•    Process simulation, control, and optimization
•    Quality by design (QbD)
•    Tablet coating, compression, and dissolution
•    Flow and segregation of granular materials and powders
•    Fluid-particle systems
•    Multiphase flows and reactors
•    Microbial biosynthesis
•    Drug formulations
•    Pharmacokinetics
Research Clusters 
Faculty: Muzzio, Razavi, Scicolon, Singh, Tsilomelekis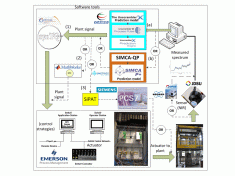 We partner extensively with industry on fundamental, applied, and translational research in advanced pharmaceutical manufacturing processes, including continuous and automated systems. Our chemical engineering skillset is uniquely well suited to lead innovations in process modelling and simulation and integration of process analytical technology for pharmaceutical and biopharmaceutical processes. 
Particulate Systems and Granular Flows 
Faculty: Glasser, Ramachandran, Tomassone 
We use combined numerical, theoretical, and experimental methods to develop fundamental understanding of pharmaceutical processes and apply this to improve their design and operation. Our work includes flow and segregation of granular materials and powders, the mechanics of fluidized beds, multiphase flows and reactors, nonlinear dynamics of transport processes in fluid-particle systems and drying of particulates.
Biopharmaceutical Manufacturing  
Faculty: Chundawat, Schuster, Zhang 
The application of biomolecular process has greatly expanded the possibilities for pharmaceuticals and their production. We use biomolecular methods including protein and glycan engineering, metabolic engineering, and synthetic biology along with advanced bioprocessing approaches to improve the manufacture of biotherapeutics.. 
Drug Formulation and Delivery 
Faculty: Androulakis, Asefa, Dignon, Dutt, Guo, Moghe, Neimark, Roth, Schuster, Tomassone 
Rutgers chemical and biochemical faculty work spans from molecular design to biomolecular and cell-biomaterial interactions, gene therapy strategies, antimicrobial nanomaterials, pharmacokinetic modeling, and the circadian effects of drug responses.
Additional Research Areas