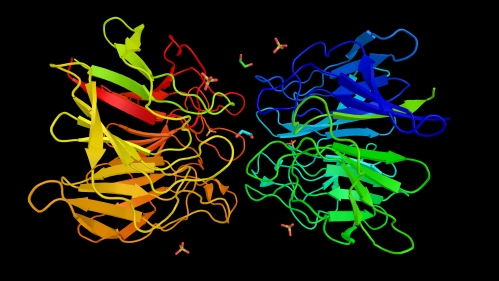 Soft Matter and Advanced Materials
Overview
Rutgers CBE researchers work on a wide range of advanced materials and soft matter, designing new materials at the molecular level that offer needed capabilities for applications spanning from biomedicine and biotechnology, alternative and renewable energy, sustainability, nanoelectronics, sensing, and imaging, to personal care, pharmaceuticals and biosafety.
Faculty
Tewodros (Teddy) Asefa, Fuat Celik, Shishir Chundawat, Gregory Dignon, Meenakshi Dutt, Ashley Guo, Alexander Neimark, Benjamin Schuster, Nina Shapley, Silvina Tomassone
Research Topics
·    Nanostructured and nanoporous materials
·    Organic-inorganic hybrid materials
·    Nanobiomaterials
·    Bio-inspired materials
·    Hierarchical protein assemblies
·    Intrinsically disordered proteins
·    Membraneless organelles
·    Biomolecular phase separation
·    Nanophase equilibria and transitions
Research Clusters
Nanomaterials
We design, synthesize, and characterize novel nanoporous and nanostructured materials, self-assembling organic and soft matter systems, bio-inspired composite systems, and nanoparticulates that enable targeted delivery of cancer drugs, development of highly efficient solar cells, catalysis of biopharmaceutical and clean energy reactions, protection from chemical and biological terrorism, and aid in understanding viral infection risks and therapies.
Faculty: Asefa, Neimark, Shapley, Tomassone
Biomolecular Materials
Faculty: Asefa, Chundawat, Dignon, Dutt, Guo, Schuster
We use complementary experimental and computational approaches to discover, design, and manipulate the structure and function of biomolecular materials for application in healthcare, personal care, biocatalysis, biomanufacturing, and biopharmaceuticals. CBE faculty work on materials ranging from nanostructured biomaterials to mesoscale self-organizing protein and-lipid based soft materials.
Molecular Discovery and Design
Faculty: Dignon, Dutt, Guo, Neimark
The discovery and design of materials is greatly accelerated by information gained from computational studies at the molecular level, along with high-throughput screening techniques, enhanced sampling, deep learning, and data-driven methods. We use these to explore new materials to meet therapeutic, electronic, environmental, and biopharmaceutical needs.
Additional Research Areas